Fully Enclosed Commercial Infant Seat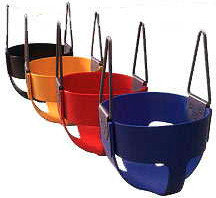 A fully enclosed infant seat prevents small children from falling out. Vandal proof, it is constructed of 5/16" thick EPDM rubber and Polymer blend with .020 stainless steel insert and heavy duty rust proof hardware. This blend, called elastometer, fades less than rubber, does well in extreme weather, and last longer than polymer.
Sorry, no larger image available
You might also like: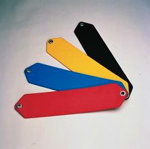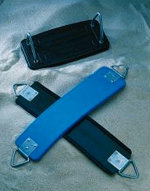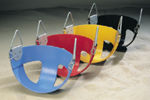 Copyright ©2002–2018 Recreation Dynamics, Inc. 540-547-9402
Many steel items require a 3-4 week lead time for preparation and delivery.
Most other items are shipped immediately. Call us toll free if you have specific time requirements.
*Free freight for all orders over $50 shipped inside the continental U.S. Offer valid for a limited time, subject to change without notice.